So I went over the translations I got for a
post
I made about a chinese video I found (special thanks to
Rusty
), and I came up with another noodle recipe that's a lot easier than the two previous ones. I did two test batches (the first was too dry, and I botched it with too much baking soda). Here's what I came up with:
-158g cake flour
-26g regular flour

-110g water
-6g vegetable oil or sesame oil
-2g salt
-1g baking soda
UPDATE 2009-01-29 -- I've changed this recipe because it was a little dry.  The previous recipe had no oil.
Just combine all the ingredients together in a bowl until it's pretty well mixed. Then dump it out and knead it til it's smooth. Give it a short rest (10 minutes), and then the real work starts.
Put a little oil on your hands and knead start working the dough (follow the tips I give in my
kneading video
). If you knead it without oil, it will seem a little dry, but if you add oil it makes it feel like it could really end up stretching into some nice noodles. You'll notice a big difference. Try it if you like. You won't hurt the dough.
Anyways, if you spend some time watching the
Chinese video
I posted, you'll notice that the way they knead the dough involves twisting it. I found this to be really useful in giving the dough a little exercise. Basically, roll the dough into about a 10 inch hotdog, hold a section of it in place with one hand, and then press the heel of your other hand into the free part of the dough closest to the part that's being held. I made an illustration to help out: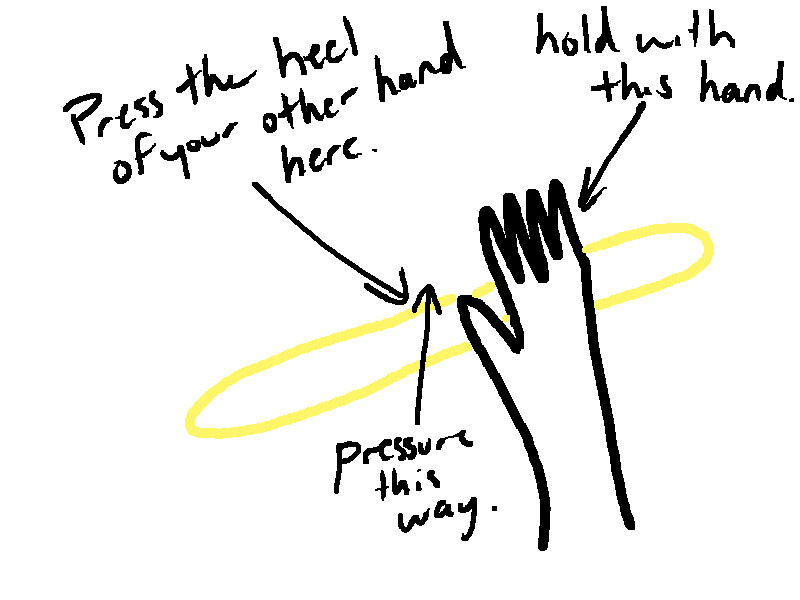 I Hope that makes sense.  The goal is to cause a tear in the dough between your hands.  At any rate, I think this recipe is probably the best and easiest to understand. Flour for dough. Salt for flavor. Baking soda for texture. Oil for workability. Good Luck, everyone :)